WELCOME TO M.A.S.C.
150 W. Ridge Marquette, MI 49855
As a physician for twelve years on a university campus, I learned first hand about the emotional consequences of acne. The toll on self-esteem often runs deeper than the physical scars. Fortunately, help is available. Through a tailored approach, I saw many cases of acne clear completely. Many factors including skin characteristics, acne type, hormone balance, and even social stressors are key.
Often, acne clears with simple advice on healthy skin care, cleansers, and changes in birth control. When needed, a variety of prescription medications, including antibiotics, are useful. For the most severe and resistant forms or acne, Accutane (isotretinoin) is necessary and exceptionally helpful.
Besides acne, other skin problems effect young people. Malignant Melanoma is occurring at increased rates on college campuses. I have seen the impact of this potentially life threatening disease and have vowed to make a difference. Fortunately, most concerns over dark spots and moles can be alleviated after a careful history and skin examination. Serial measurements over time and sometimes a skin biopsy are useful. I encourage everyone to check the links below and become educated about the risks and the ABCDs of skin cancer. No one should feel intimidated about asking a question or raising a concern.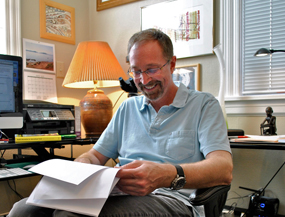 My goal is to provide affordable care for common skin problems.
1995 graduate, the University of Michigan Medical School, Ann Arbor
Board Certified in Family Medicine
Clinical Assistant Professor, Michigan State University College of Human Medicine
Accutane and iPledge Certified
Post-Doctorate training in skin disease
SERVICES
Acne evaluation for teens and adults.
Evaluation and biopsies of suspicious skin areas.
Prescription medications including Accutane.
Freezing of warts and sun-damaged skin.
Removal of skin tags and other moles.
Nail Care and Fungal Infections
Medical management of common eczema, psoriasis, and skin allergies.
Dermatology or other referral if needed.
Cautery Spider Veins